ICE RAVE EP
Label: Sneaker Social Club
Format: Vinyl and Digital
Release date: 18/12/19
Filter Dread fractures hard-stepping grime, jungle and garage in ruffneck, kaleidoscopic style for fans of East Man, Lee Gamble, Kode 9, A Tribe Called Colin, Moon Wiring Club
Peppered with classic samples, the session rides head high from killer, robotic 2-step functions in 'Ice Bass', to acidic early Playstation grime flex in 'Space Conga' and darkside hardcore cyber-dub in 'Heat Depth', along with a gnashing breakbeat bumper 'Ice Rave', uchronic time-line origami with 'Crush Sphere', and cold 2-step parries in 'Tekker Wave'.
-Boomkat
I know that I'm a fan; he knows that I'm a supporter and you, dear reader, should well know that I rate Filter Dread's weirdo brew of eski-come-ravecore pretty damn highly too. His music always feels like it's been downloaded straight from some long scuffed up DAT tape, and this eight-tracker for Sneaker Social Club only emphasises Dread's penchant for grit and oddball bit-crushed samples. 'ICE B8SS' for the win.
-DJ Mag

Station. With a track list as long as your arm over two sides, I suppose concision is a must. So these modified, evocative, hardcore/rave composites fit the bill and then some. Each of them shines a light on a figment of the genre, the angle of the dangle being cohesive with maximum concentration and MDMA clean deployment. These full on facets of fun neither begin or end, but are snapshots of a golden age which has never disappeared in the minds of its actors and protagonists. A spectrum of breakbeats, videogame cacophony, sub bass and disembodied voices are the dominant motifs of a release that is a foundation for the future.
- Cacophonous Bling


Over the course of his career to date, shadowy London producer Filter Dread has proved to be one bass music's most imaginative producers, offering up a range of EPs that snugly sit in the cracks between sub-genres. On "Ice Rave", his debut album, he continues this approach, romping through a collection of weighty, club-ready cuts that variously touch on dancehall/140 fusion ("Ice B8ass"), eight-bit electro ("Space Conga"), mind-altering post-grime intensity ("Time To Let Go"), hybrid hardcore/dubstep insanity ("Ice Rave") and mutant tech-funk (the skittish and doom-laden "Tekker Wave"). In other words, it's a sub-heavy sprint just overflowing with ideas.
-Juno

As ever when we come to view a Sneaker Social Club release, we are filled with excitement as we see them employ the notable talents of Filter Dread for a tidy eight track selection, showcasing the future of breaks and bass as we know. From the swooping synths of 'Ice B8ss' and choppy drum snaps of 'Time 2 Let Go' to the shimmering 8 bit manoeuvres of 'Crush Sphere' and spacey moog stabs of 'Tekker Wave', this EP showcases real depth from start to finish. Our highlight would have to be 'Ice Rave' which combines warbling breaks tones with unpredictable drum breaks with real impact from the off!

-Juno Download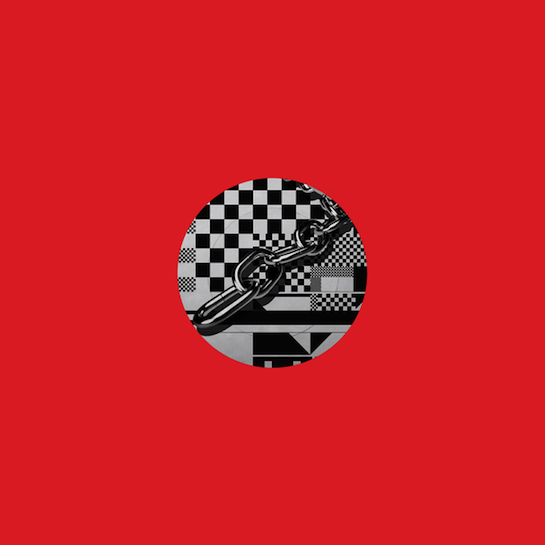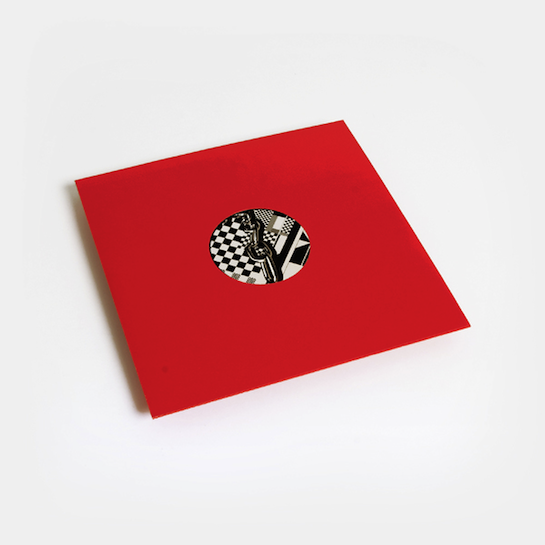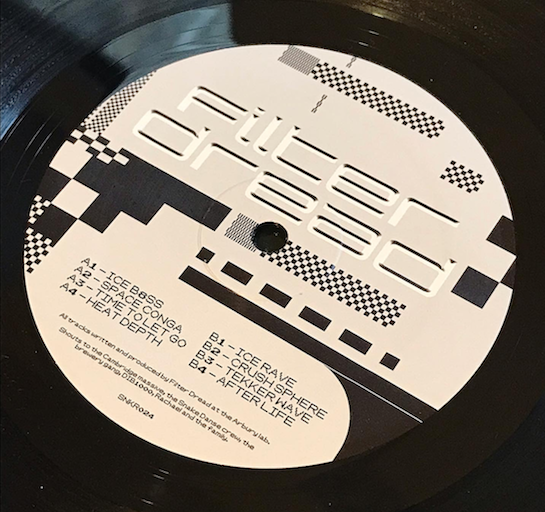 _ _ _ Filter Dread - Space Conga _ _ _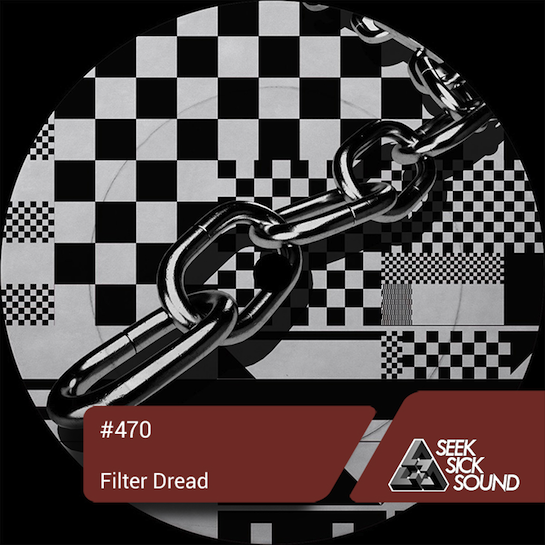 _ _ _ Angry Chav _ _ _