Trickster LP
Label: Coyote Records
Format: Vinyl USB and Digital
Release date: 03/7/20
- Clash Mag Review -

Has the UK dance music scene become too safe? Without question, if the new album by Filter Dread (born Leo Johnson-Davies) is anything to go by.
Starting from the title 'Trickster' and the striking cover artwork that depicts a cluster of CCTV-cameras mounted on a lighting truss, the mischievous spirit of a bygone era cut short by the Criminal Justice and Public Order Act 1994 that clamped down on unlicensed gigs is still fresh in his memory.
Johnson-Davies is not alone in this sentiment. Last year's banging throwback album 'SNKR024' that came out on Sneaker Social Club proved he has plenty of company at the ravey end of the spectrum; Special Request's soulful hardcore, Skee Mask's abstract breaks, TNC6's avant-jungle, all of them defined by the thrilling stylistic shift that took place at the turn of the 1990s.
With his fifth album Johnson-Davies solidifies his position as a serious creative force and revives the raw, primal energy of the underground with fervour not heard since the stellar 2013 mixtape 'Space Loops'.
Almost without exception, every highlight of 'Trickster' shows his modus operandi in action, a steady build-up of tension without the release, which may not look much on paper. What makes the difference is how he achieves it - rhythmic synth pads and a lean, mean drum machine wrapped around the backbone of devastating basslines.
The cavernous stabs now associated with early Metalheadz underpin the formidable 'Frosty', a shotgun blast and a single half-time Syndrum-snare rip through 'Galactic', monosyllabic vocal loops sputter behind 'The Pure Essence' EP-style rumbling Reese in the sinister album closer; that is what gives the mix its anarchic edge and guarantees lovers of the low end are in for a real treat.
Which is why it is a real shame to stop trimming the fat and let the mid-section of the album become so cluttered it hasn't got enough room to breathe. 'Plug It Up' is solid enough track without any difficulty to rest on a simple hook, drone, and hi-hats if it wasn't for the overload of bleeps, bubbles, zaps, and drum fills. As is aptly titled 'Stack Up', until it is drowned out by a deafening amount of kicks per bar that leave you as knackered as doing the Running Man for five minutes non-stop in a homemade Altern-8 boiler suit and face mask.
Released against a backdrop of global turmoil coinciding with quarantine raves that are multiplying by the minute across the country, 'Trickster' underscores the demand for risk-taking and an element of danger, which remain as culturally relevant as they were thirty years ago. Just like then, erring on the side of caution may not always be the way forward. Not in the music, at least.
7/10

- Juno Download -

Within the UK, there really are few labels that have made as much of an effort to explore the unusual and unpredictable landscapes of bass music as much as Coyote, who return here with this fantastic new LP project from the wonderful Filter Dread. Throughout the course of 10 stunning original creations, we hear Filter Dread showcase just how ahead of his time he is, from the glitch-heavy devil mix of 'Galactic' and drum heavy shuffles of 'Dry Ice' to garage-inspired weirdness of 'Klipz' later on. It's a fantastic way of showcasing how to get creative with sound, with our specific highlights being the delicate yet dangerous soundscaping of the introduction 'Dark Zone', alongside the twisted rhythmic explosions of the title track 'Trickster'. It's unusual, but undoubtedly exceptional.
- Trench Magazine -

For the past eight or so years, Filter Dread has basically done whatever he pleases, drawing on various sounds and scenes but never adhering to any rules or blueprints. Releases on the likes of Unknown To The Unknown, Sneaker Social Club, Visionist's Codes imprint and Circadian Rhythms have seen him deconstruct and reassemble elements of grime, jungle, garage and more into something entirely his own.
Today, Filter Dread announces his new album, Trickster, and while that trend for sonic mutilation looks set to continue, this time he's taken a different approach. Gone is the software that's served him so well in the past and in its place, pure hardware. Explaining the approach in greater detail, he says: "For this album, I changed my setup from computer to hardware. Matching an old-school digital Roland synth from the early 1990s with a new school sampler, I wanted to juxtapose the creative methods and build up a dense, sampled soundscape of synth patterns and sonics inspired by grime, jungle and garage as the starting point."
The full album is due for arrival on Coyote Records this Friday (July 3), but ahead of that you can whet your appetite below with the buzzsaw energy of "Stack Up", a teeth-grinding production accelerated by glitchy drums and dizzying synth flourishes.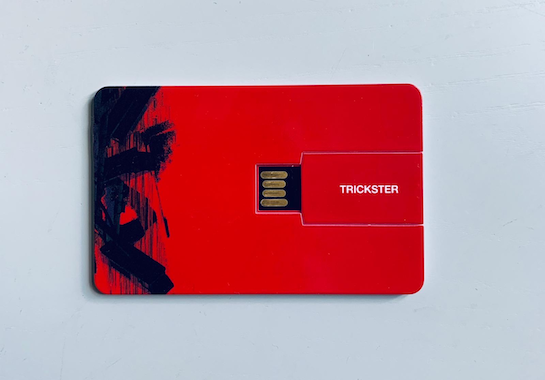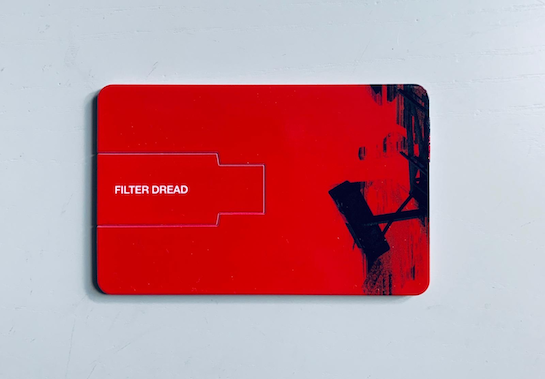 https://filterdread.bandcamp.com/album/filter-dread-trickster

https://filterdread.bandcamp.com/album/filter-dread-trickster

https://filterdread.bandcamp.com/album/filter-dread-trickster