11th July 2013
Space Loops LP
Label: No Corner
Format: Vinyl, Tape and Digital
Release date: 19/7/14
Space Loops Visuals Space Loops Visuals Space Loops Visuals

Space Loops Visuals Space Loops Visuals Space Loops Visuals
Space Loops Visuals Space Loops Visuals Space Loops Visuals
Space Loops Visuals Space Loops Visuals Space Loops Visuals

Space Loops Visuals Space Loops Visuals Space Loops Visuals
Space Loops Visuals Space Loops Visuals Space Loops Visuals

Space Loops Visuals Space Loops Visuals Space Loops Visuals

Space Loops Visuals Space Loops Visuals Space Loops Visuals
Space Loops Visuals Space Loops Visuals Space Loops Visuals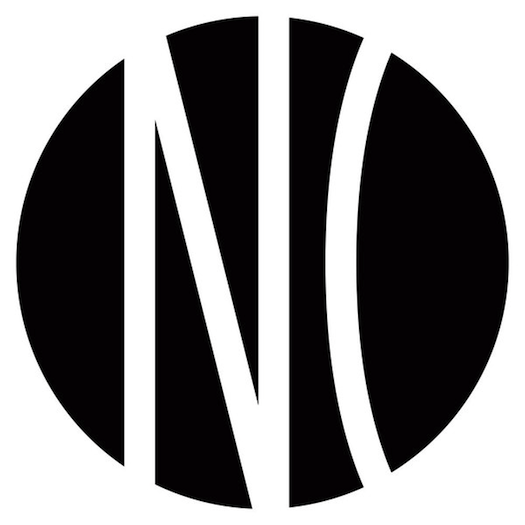 Reviews
Resident Advisor
The London-based Filter Dread is one of the more prolific of grime's new generation. In addition to an EP for Visionist's Lost Codes label, a single for Epoch's Egyptian Avenue and a mini-album for Threnody's UK Trends, since last year he's put out a string of releases through his own Bandcamp. At 40 minutes in length, Space Loops is his most substantial release to date—and his most original. It appears through No Corner, the cassette label responsible for Kahn & Neek's archival grime project, Gorgon Grime. Space Loops has a similarly archeological approach, expanding on the template laid out in Filter Dread's earliest releases, Edge Alt and Tribe 2.

This is UK soundsystem music dismembered, its remains fed through battered equipment and reanimated as zombified grime. The concept is appealing—a raw counterpoint to Lee Gamble's Diversions 1994-1996, perhaps—but Filter Dread isn't weighed down by it. Instead he freewheels through styles, taking in sluggish but euphoric hardcore approximations, halftime steppers reminiscent of early DMZ, "Mentasm"-riddled grime bangers and even a stumbling sort of techno.

There are shades of fellow new-schoolers Wen (in the use of leaden half-time beats and the dread atmospheres of vintage dubstep) and Etch (in the generous helping of hardcore signifiers). But Space Loops pushes further into abstraction, often veering away from the dance floor towards knotty sample collage. In keeping with the spirit of the cassette format, there are jarring crossfades and brief, surreal segues. Some tracks roll balefully along for a good few minutes, others last only a few seconds. The cumulative effect is enormously appealing.
Fact Mag
Following a mini-album on UK Trends and an EP on Visionist's Lost Codes label, Filter Dread's latest release comes on No Corner, the Bristol cassette label with a roster of Young Echo artists such as Kahn & Neek, Jabu and El Kid. More a beat tape than album proper, Space Loops is an unpolished collection of heat-warped grime instrumentals, subbass-swollen jungle jams, and fuddled interludes and snippets. It sounds like the product of sleepless nights that bleed into sunless days spent cloistered in a hot room hazy with weed smoke.
Over forty minutes, Filter Dread takes in a range of UK dance ephemera, from fogged piano chords to dusty drum breaks and dancehall vocal snippets, all weighted by powerful, dubwise low end. There's a refreshing lack of narrative or linear progression as Dread skips through moods and tempos erratically, trying on beats and loops for size and casting them off as soon as he grows bored. He'll land on a sound or loop and riff on it for a while, so that an innocent avian whistle swells into a bizarre cacophony of granular synths, glassy bells, bongos and birdsong. It builds momentum, whirls concentrically, and fades away as quickly as it began.
This kind of cassette album is directly descended from DIY jungle and rave tape packs, but sometimes it's as if Dread is dodgily taping a pirate radio show, skipping stations until he comes across something he likes. Space Loops is so filled with lurching transitions that prang you out slightly that after a while transience is the only thing that's certain. Misleadingly, plenty of the sketches seem to fall just short of proper songs, from the mucky hardcore jam that opens the first side to a classic eski track that's all moody string passage and tremolo bassline. Yet both pieces disintegrate within less than a couple of minutes: the icy strings segue hurriedly into a timestretched ragga vocal sample and rolling drum break, which in turn fade infinitesimally into a track that's little more than gritty drums and dread bassline.
There's a fair amount of excellent instrumental grime being released these days, but outside radio there's little that sounds spontaneous and raw. Of course, there's nothing wrong with clean production, but there's something refreshing about this tape's roughness, its lines only roughly delineated and loosely half-filled. Filter Dread's mélange of UK underground music may be a patchwork of mismatched vignettes instead of a unified whole, but that entropic, jumbled quality is exactly what makes Space Loops so compelling.
RWDFWD.com
Dense, paranoid hazes of late nights and patch leads, Akai samplers left running through grubby delay units…breaks stretched to their serrated limit, exposing the pitted drum hits that the UK underground is built on, from Jungle to Grime and beyond.
Enter the mind of Filter Dread -–sonic archaeologist – deconstructing 20 years of source material and recomposing it through a twisted maze of appropriately archaic technology.
Space Loops is his most substantial body of work to date, a 40-minute trip of entirely original material, 22 tracks in total, seamlessly blended and transferred to cassette, returning to the tape packs that influenced his music in the first place.
A warped document of tense, Jungle-rooted experimentation from one of the most liberated minds operating within the UK underground.
'A lot of the time it's not the execution of the track, it's the build up and design of the concept beforehand…'
From the Reels
Space Loops Vinyl LP (Part of a three set release including Lily, El Kid, Vessel and Killing Sound) (No Corner Label)
The No Corner label yields prime and sought-after selections from El Kid, Filter Dread and Lily to vinyl for the 1st time, backed with Vessel and Killing Sound remixes.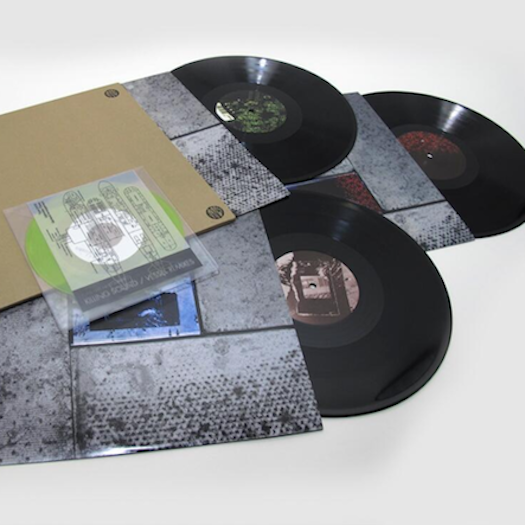 Parralax Records
ロンドンのベース系インダス&グライムのFilter Dreadの2013年のカセットが12"化再発。
ブリブリのインダスとブレイクコア的質感のドラムが極悪感いっぱい。
下品なPAN?というかんじ。
500枚限定、180gビニール。要チェック。


Bleep
Bristol's tape label No Corner collects a series of its first releases, pressed on vinyl for the first time. Featuring sterling work from El Kid, Filter Dread and the elusive Lily, whose hotly tipped Modern Malaise forms the bulk of this work, it captures true experiments in sound. El Kid's Labyrinths EP also features, a mixture of scuttling techno and looped tape work, as does Filter Dread's strictly limited Space Loops, all pirate radio and psychoactive bass. A hefty package, this is one for the ages.
Juno Plus
Bristol-based No Corner has been quietly putting out some of the best cassette releases of the past few years, and this deluxe package sees three of the best pressed to vinyl and collected in the kind of bespoke screen-printed packaging likely to inspire salivation in all but the most stoic of record collectors. The music is worth the price alone however, with the strange techno structures of El Kid's Labyrinths EP, the zero gravity grime and jungle of Filter Dread's Space Loops and the skewed but delicate house and techno of Lily's Modern Malaise all modern classics deserving of a much wider audience.
Boomkat
*Epic 3LP and fluoro yellow 7" set compiling full-length tape releases from No Corner, plus a previously unreleased contribution from Killing Sound housed in hand-stamped and hand-made kraftliner packaging - no two packages quite the same - and newsprint run-up. Includes download code** Prayers have been answered: Bristol's low key but brilliant cassette label No Corner label yields prime and sought-after selections from El Kid, Filter Dread and Lily to vinyl for the 1st time, backed with Vessel and Killing Sound remixes. In the space of two years No Corner has become one of those labels you look for, thanks to a rooted aesthetic and forward looking vision wrapped up in dope packaging. No change here then, except for the fact the trax are on WAX, not tape editions of 100 copies. Ideal for those catching up or keeping up, you'll find El Kid's concept EP, 'Labyrinth' dedicating 30 minutes of coruscating minimal techno and echo-chamber noise to a fictional sunken warship - think a dub-technoid Gavin Bryars - whilst Lily's 'Malaise' is one of the finest sets of slow, knackered techno and cyberdub from the last few years, and the ruff underground chicanery of Filter Dread's 'Space Loops' makes for a deeply intoxicating session. On the 7" there's also a fine cut of Vessel's driving dread tech version and Killing Sound's concrète jungle remix of El Kid's 'We Need Mirrors'. Now mastered for vinyl by Lewis Stardelta, they all sound more crucial than ever.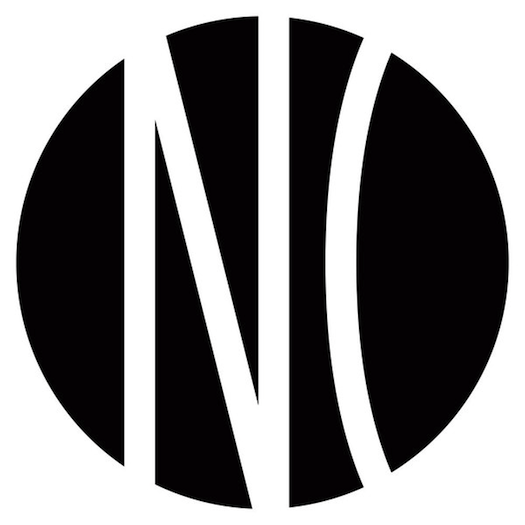 RWD FWD
After months of eager anticipation, it is with great pleasure that we can present to you this special collection of music from the NoCorner catalogue – remastered for vinyl and represented with great care, love and attention to detail.
Spanning across three heavyweight 12″s and one fluorescent yellow 7″, NoCorner unveil some of their most treasured cassette-output of recent years in this new shape and form, alongside a previously unreleased Killing Sound remix of El Kid's 'We Need Mirrors'.
This product equally prides itself in aesthetics as well as it's sonics.
For the uncompromisingly original music that is featured on these grooves, with each of the three LP's features the full-length experience, cut on a continuos groove across each side of the disc, equally suited for home-listening, still cut loud enough for DJ-use, the total run time of this collection comes to around 135mins.
From the captivating explorations of experimental minimal-techno, jungle & grime archaeology and cyber-punk electronics through to the submerged vessel and killing sound reinterpretations featured on the extra disc, this collection of music captures some truly timeless moments in recent underground music.
From El Kid's 'Labyrinths EP' (NC003) to Filter Dreads' 'Space Loops' (NC005), Lily's 'Modern Malaise' (NC006) and the 'We Need Mirrors' Remix 7″ (NC003.1=7) – each of the discs stands out for it's utterly unique musical attitude and delivery.
Truly accomplished pieces of underground music, the initial cassette-only editions of 100 units each sold out within days of release, it's a great thing that these are now available to a wider audience…
This package has been in deliberation and fine-tuning for some time now, and looking at the outcome, it is clear that it's a product that is far from generic… The four discs are overseen with a countless amount of stamps, hand-crafted and printed inserts, screenprints, re-packaging and dymo-labelling – enough to make it very clear that NoCorner are keen to maintain their D.I.Y. inclinations whilst offering something truly special and artisan.