Beyond Saturn LP
Label: Tv Showw
Format: Tape and Digital
Release date: 25/3/18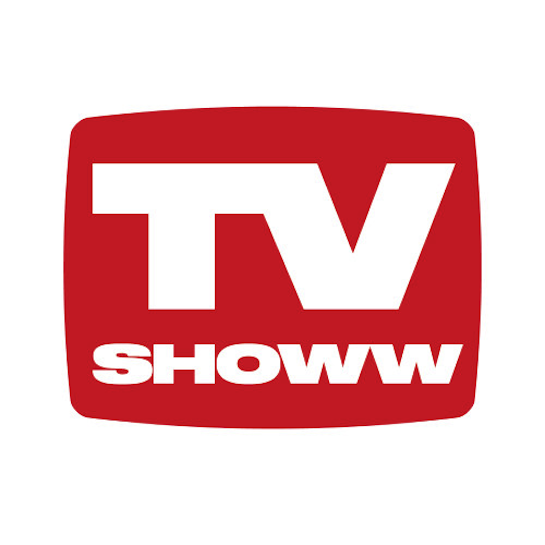 DUMMY MAG PREMIERE / DUMMY MAG PREMIERE / DUMMY MAG PREMIERE
DUMMY MAG PREMIERE / DUMMY MAG PREMIERE / DUMMY MAG PREMIERE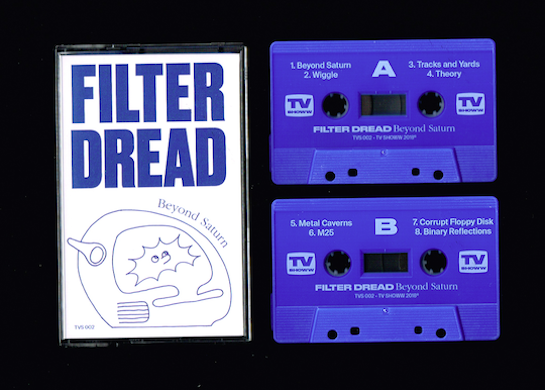 Reviews
Rave mutant Filter Dread joins Parisian label TV Showw with the mazy soundsystem chicanery of Beyond Saturn, following on from a handful of album in as many years released by Unknown to The Unknown, No Corner, UK Trends, and EPs fired on PAN X Lost Codes, Ramp, Fresh 86.
With a judicious and reckless application of FX to stock samples and stylistic cues, Filter Dread goes ham on grime and jungle in a brace of psychotomimetic rave permutations, most impressively on the Jon E Cash-meets-AFX flex of Beyond Saturn, in the K-holignb squat-party dub of Tracks and Yards, and in the mad meter of M25.
-Boomkat
Honestly, there's nothing like some fresh dread and no — you '90s lad, you — I'm not talking about a rush of regret after a particularly gnarly "sesh" with a bunch of people you only half know. I'm talking about new music from Filter Dread. 'Beyond Saturn' is an eight-track EP for the French label TV SHOWW that simply reinforces the regard I hold for his production, even though 'Metal Caverns' sounds like he's forgotten to mute the Beat Repeat function in Ableton. Zing. 8/10 - Oli Marlow
-DJ mag
The rave explorer is back and presenting his latest findings via Parisian imprint 'TV Showw'. An eight track deconstruction and re-tooling of classic club signs & signifiers, pieced together and crunched through his head-mangling signal chain, the way only he can.
Ever since his debut album on NoCorner a few years back he's been developing his sound, and this is some of his finest to date –
complex, but not over-complicated rhythmic patterns meet with a supremely saturated production value that nods towards hardcore & junglist sampling techniques, as well as the raw & direct arrangements of grime & dubstep.
'Inspired by rave culture, street art and underground narratives, Filter Dread began making music when his dad bought him a copy of Cubase. He quickly started analysing the sounds of hardcore jungle drum and bass at the illegal raves on the outskirts of his hometown. He eventually found himself moving to London where he began frequenting the dubstep raves, as well as the techno and ambient drone events that were appearing. His productions are a continuation of the sounds he has experienced along these routes.
Having actively put out music since 2012, Dread's released tracks through NoCorner, Lost Codes (PAN sublabel), Egyptian Avenue, UK Trends, Ramp, Unknown to the Unknown and Red for Colour Blind. He also has a regular DJ show on the excellent London station Radar Radio.'
-RWDFWD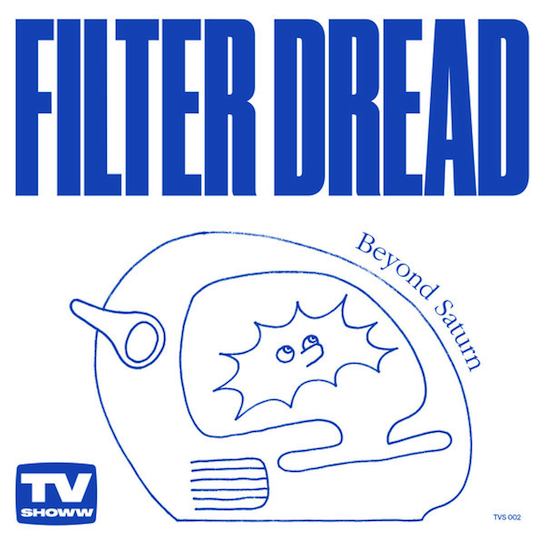 DUMMY MAG PREMIERE / DUMMY MAG PREMIERE / DUMMY MAG PREMIERE
DUMMY MAG PREMIERE / DUMMY MAG PREMIERE / DUMMY MAG PREMIERE
Above and Beyond Saturn ( Remixes )
Label: Tv Showw
Format: Digital
Release date: 25/9/18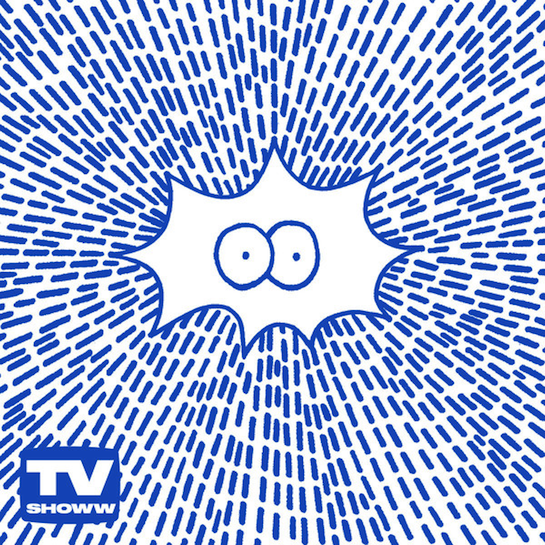 De Grandi, Mani Festo, and Denham Audio have a fine stab at suturing Filter Dread's ruptured grime instrumentals
De Grandi turns 'Corrupt Floppy' into a wicked whirr of trilling claps and percolated subs gelled with smooth, stick and squeaky synth lines. Mani Festo ramps 'M25' to a sort of hyper grime-meets-ghetto tech and jungle style compatible with Proc Fiskal and jungle-footwork styles. Denham Audio resets 'Beyond Saturn' with his own, glutinous, dark garage swagger.
-Boomkat