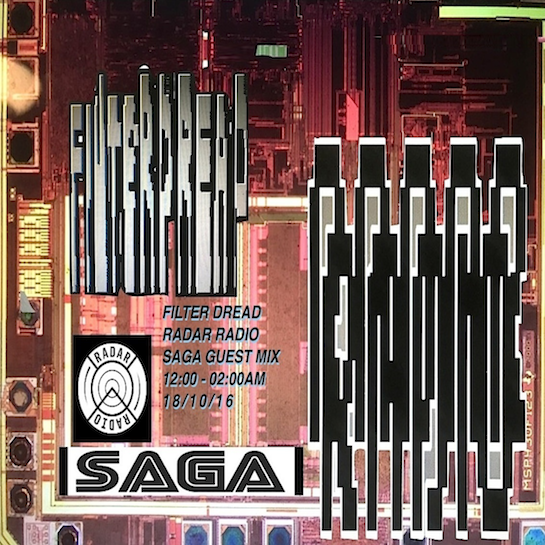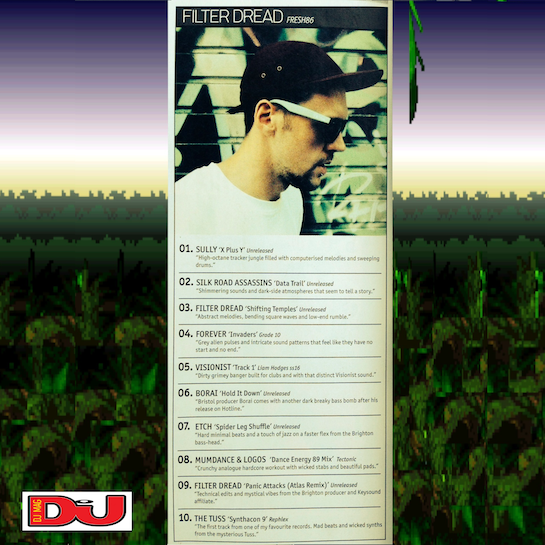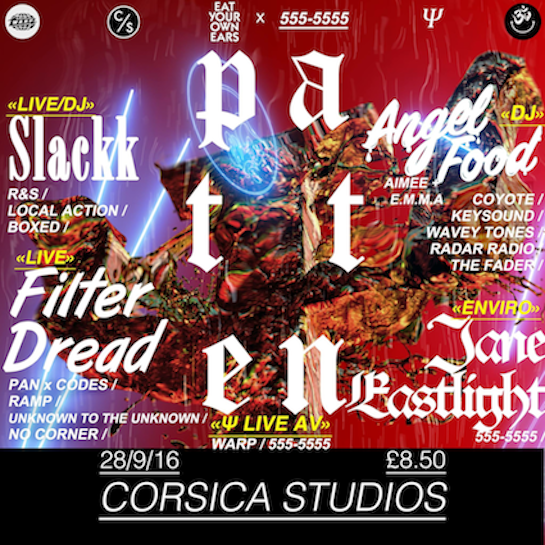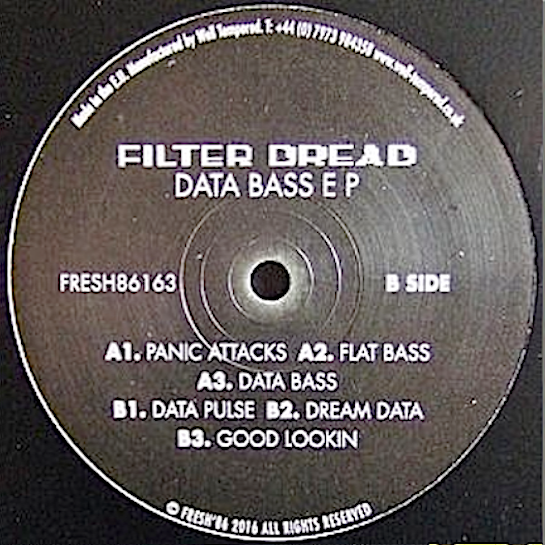 Filter Dread dissolves and recombines the binds of digi-dub and myriad UK 'nuum styles for the re-floated Fresh 86 label, which was originally responsible for OG jungle jewels by Digital & Spirit.
These are almost breakcore-nutty mutations, veering from weightless grime rave styles in Panic Attacks to the sparring drums, whistles and speed garage womp of Flat Bass and over into murderous 'ardcore twists with Data Pulse and the ruffneck tracker splatz ov Looking Good.
-Boomkat
Get the vinyl here:
https://boomkat.com/products/data-bass
http://www.redeyerecords.co.uk/vinyl/74847-fresh86163-filter-dread-data-bass-ep
Get the digital here:
https://filterdread.bandcamp.com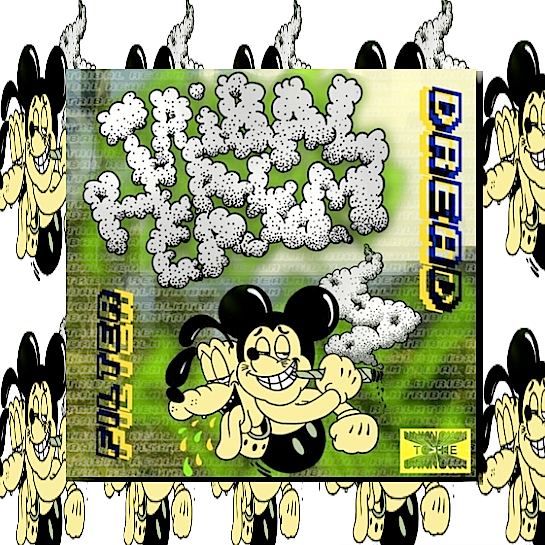 Read an interview about the Tribal Realm EP with THUMP magazine: https://thump.vice.com/en_uk/track/blast-off-into-unknown-to-the-unknowns-tribal-realm-with-filter-dread
Grab it here: http://uttu.club/filter-dread-tribal-realm-ep/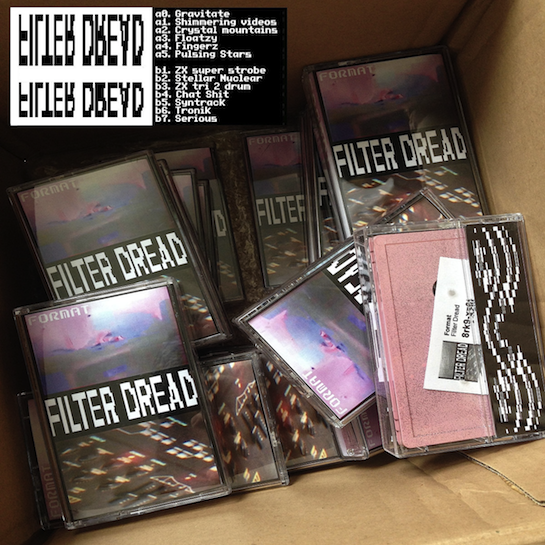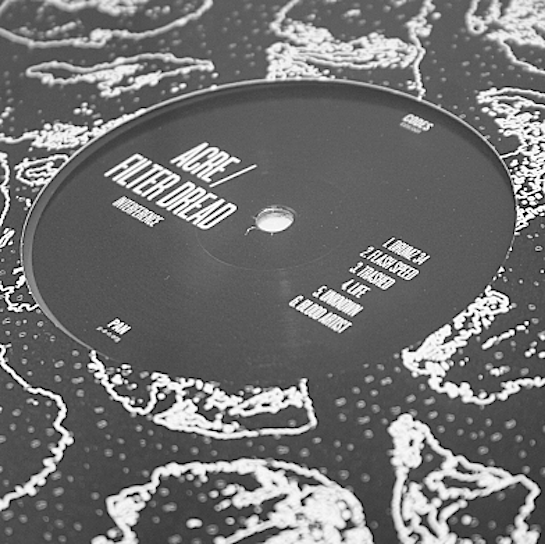 Collaborative EP between Acre and Filter Dread on the new PAN X CODES label. Available on vinyl and digital.
Grab it here: https://boomkat.com/vinyl/1318483-acre-filter-dread-interference
4th January 2015: Sunbeams (Unknown To The Unknown)
The first in a series of free digital releases on the UTTU label comes in the form of 'Sunbeams', which can be streamed and downloaded here: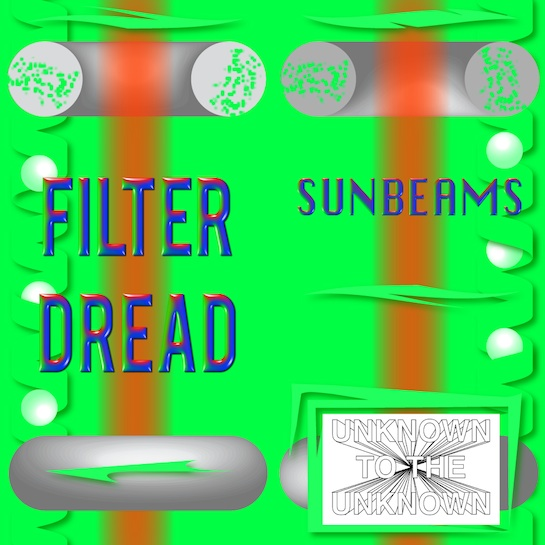 23rd June 2014: MIDI Space EP (Ramp Recordings)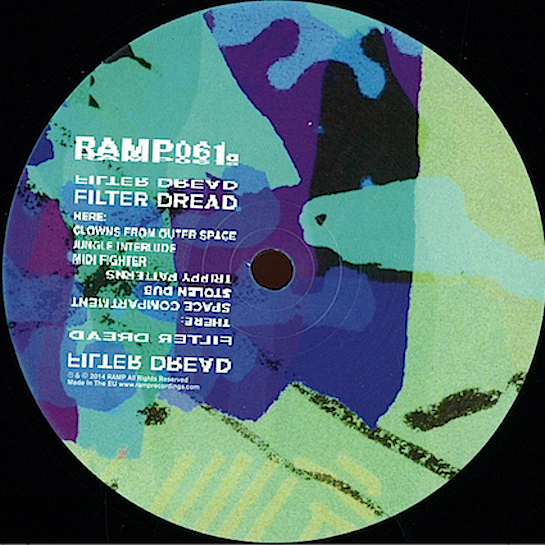 A new set of Filter dubs are released on the MIDI Space EP for Ramp Recordings. Available on Vinyl and digital.
Grab it here: http://boomkat.com/vinyl/1015214-filter-dread-midi-space
12th June 2014: From The Reels (No Corner)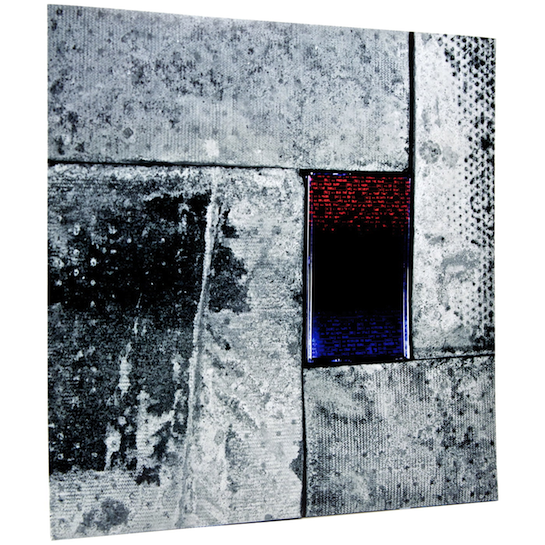 The No Corner label yields prime and sought-after selections from El Kid, Filter Dread and Lily to vinyl for the 1st time, backed with Vessel and Killing Sound remixes
Grab it here : http://boomkat.com/vinyl/1032953-killing-sound-el-kid-vessel-lily-filter-dread-from-the-reels-a-no-corner-collection
12th May 2014: Dark0 - Sin EP (Lost Codes)
(Filter Dread Remix)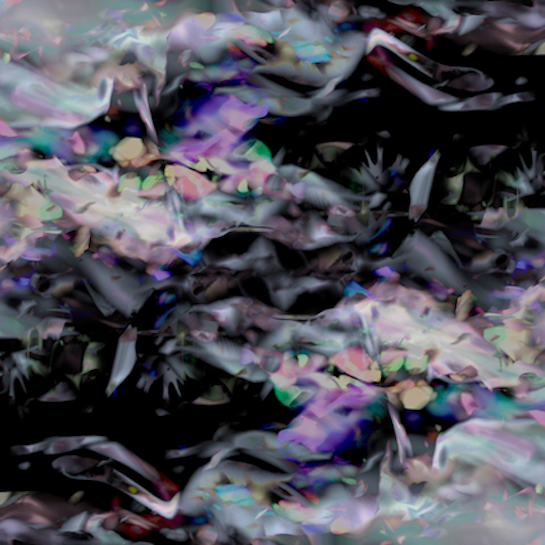 Grime producer Dark0 comes with a release on Lost Codes. Featuring a Filter Dread Remix of 'Phobos'.
Grab it here:http://boomkat.com/downloads/977037-dark0-sin-ep
11th July 2013: Space Loops (No Corner)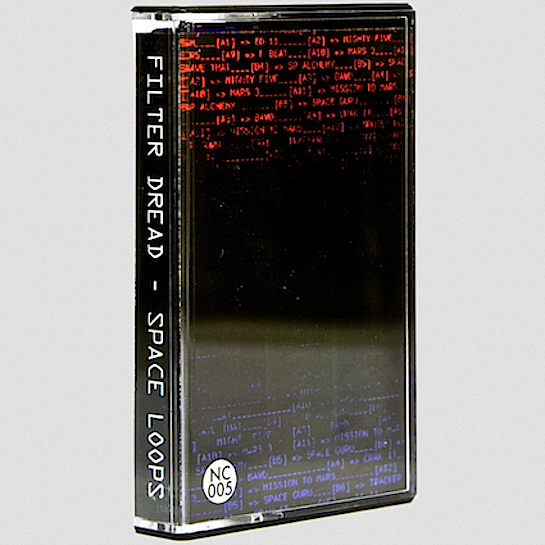 Dense, paranoid hazes of late nights and patch leads, Akai samplers left running through grubby delay units…breaks stretched to their serrated limit, exposing the pitted drum hits that the UK underground is built on, from Jungle to Grime and beyond.
Grab it here: http://rwdfwd.com/products/filter-dread-space-loops/