Filter Dread - Still Buzzing
Corrupt Data
10.5.18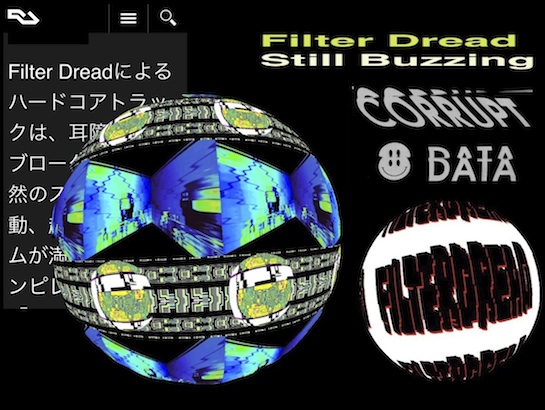 Beyond Saturn
TV Showw
03.03.18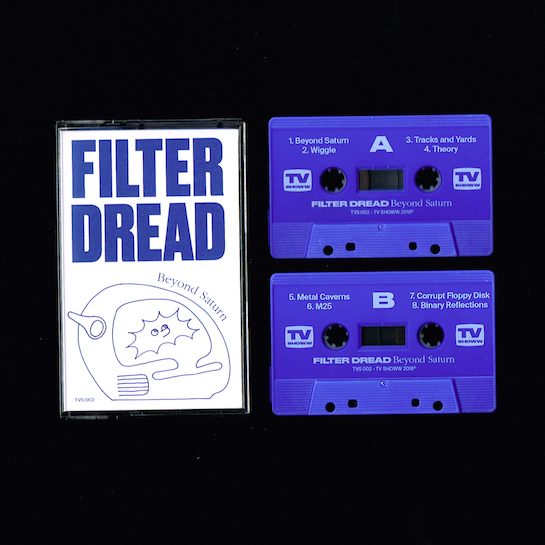 Rave mutant Filter Dread joins Parisian label TV Showw with the mazy soundsystem chicanery of Beyond Saturn, following on from a handful of album in as many years released by Unknown to The Unknown, No Corner, UK Trends, and EPs fired on PAN X Lost Codes, Ramp, Fresh 86.

With a judicious and reckless application of FX to stock samples and stylistic cues, Filter Dread goes ham on grime and jungle in a brace of psychotomimetic rave permutations, most impressively on the Jon E Cash-meets-AFX flex of Beyond Saturn, in the K-holignb squat-party dub of Tracks and Yards, and in the mad meter of M25.
- Boomkat

Filter Dread is back!

The rave explorer is back and presenting his latest findings via Parisian imprint 'TV Showw'. An eight track deconstruction and re-tooling of classic club signs & signifiers, pieced together and crunched through his head-mangling signal chain, the way only he can.
Ever since his debut album on NoCorner a few years back he's been developing his sound, and this is some of his finest to date –
complex, but not over-complicated rhythmic patterns meet with a supremely saturated production value that nods towards hardcore & junglist sampling techniques, as well as the raw & direct arrangements of grime & dubstep.
'Inspired by rave culture, street art and underground narratives, Filter Dread began making music when his dad bought him a copy of Cubase. He quickly started analysing the sounds of hardcore jungle drum and bass at the illegal raves on the outskirts of his hometown. He eventually found himself moving to London where he began frequenting the dubstep raves, as well as the techno and ambient drone events that were appearing. His productions are a continuation of the sounds he has experienced along these routes.
Having actively put out music since 2012, Dread's released tracks through NoCorner, Lost Codes (PAN sublabel), Egyptian Avenue, UK Trends, Ramp, Unknown to the Unknown and Red for Colour Blind. He also has a regular DJ show on the excellent London station Radar Radio.'
-RWD FWD
Snake Dance 3
Cambridge UK
27.01.18

Actively releasing music since 2012, Cambridge-based rave revisionist Filter Dread has navigated a mine-field of sonic mulch heavily soiled with throbbing bass lines, squelching sirens and mangled breaks all wrapped-up in a "mixtape style for cyber goons". Healthy portions of madcap mono-stoned 'ardcore madness

////// Jay Glass Dubs (Live) [Bokeh Versions, Ecstatic] //////
https://soundcloud.com/jay-glass-dubs

One of the leading lights of experimental dub electronics, Athens native and core member of the Bokeh All Stars.
"One of the boldest new producers to broach the dub sphere in recent times, with a range of nods to shoegaze, darkwave synth styles and weightless dynamics" Boomkat
////// Kinlaw (Live) [Ceramics, RAMP Recordings] //////
https://soundcloud.com/kinlaw

Ceramics label-head, blunted electronics mage and 24 hour photo developer - Kinlaw is one of Bristol's most closely guarded secrets.
"Somewhere in that haze of tape and ganja that Hype Williams, DJ Screw, KGB Man, Dem Hunger et al inhabit" Boomkat

////// Bokeh Edwards (DJ) [Bokeh Versions, NTS] //////
https://www.nts.live/shows/bokeh-versions

I just work here......at Bokeh Versions, the label...
"a one hour transmission where you are as likely to hear the visionary dub of Keith Hudson and the narcotized drawl of Leslie Winer as you are the organic machine music of Pierre Bastien"
Quarto Mondo 4 w/DJ + Live visual show
Treviso Italy
20.01.18

Visionist presents Value
Ormside Projects
07.12.17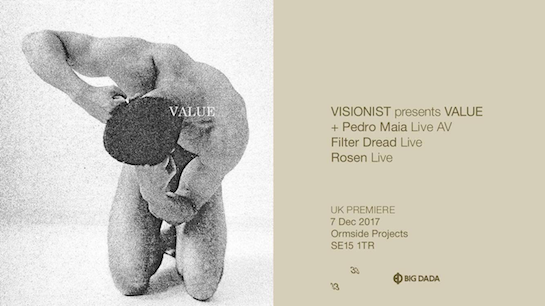 Interrgeno Festival
Secret Location. Rome. Italy
20.10.17

Cry Now Cry Later
Mono
13.5.17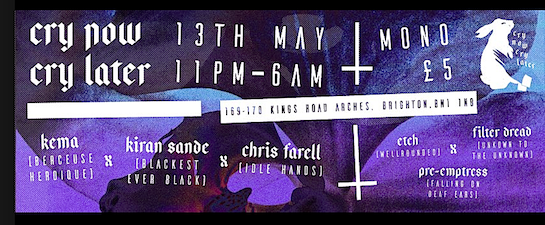 patten
ICA
29.04.17

The eclectic industrial pop duo will be bringing their brand new AV show to the home of contemporary visual art, ICA.

patten have programmed a mind altering event at London's ICA surrounding their AV show with cutting edge films, live electronic music, DJs and installation. Including a screening of Turner Prize winner Mark Leckey's 'Fiorucci Made Me Hardcore', a DJ set from Local Action boss Tom Lea, Eski and Jungle outsider Filter Dread's heady live show, a 555-5555 collective pop up store and more….

patten (Warp) Live AV
Tom Lea (Local Action) DJ
Filter Dread (Pan x Codes / Ramp / Unknown To The Unknown) Live
rkss (Where To Now / Alien Jams / Conditional Recs) Live

Films by:
Mark Leckey - 'Fiorucci Made Me Hardcore'
Muntean/Rosenblum - 'Disco'
Oliver Laric - 'Versions, 2014-15'

Pop up store / installation:
555-5555 - with specially produced brand new and rare limited edition items

Their visionary live AV system includes hyper-programmed LEDs, lasers and projections, with patten uniquely creating their stunning visual and sonic environment IRL. The HD projections, drum machine hardware, live vocals, oceanic bass and heavy smoke frame their tripped out stage presence, fusing with a hypnotic urgency that connects as much to cutting edge video installation as it does to a mind-altering NeuroSci experiment – all underpinned by futuristic club-primed rhythms. The stage design, visuals and AV system are all envisaged, produced and programmed entirely by 555-5555, patten's creative collective.

ICA will see them perform their largest London headline to date, bringing their hi-tech, future-facing new AV production to home turf for the first time.

Limited tickets for this seminal occasion are now up for grabs:
http://www.seetickets.com/event/patten/ica/1058116/
Tribal Data EP
Unknown To The Unknown
1.12.16

Sublime skunk heavy dub vibez from Filter Dread for Unknown To The Unknown.
We have been waiting for a follow-up to match the technicolour rave of his 2013 Space Loops album for No Corner since forever, so thankfully this hook up with DJ Haus's UTTU has come about. In many ways it's the perfect home for his mashed-up freestyling genre-smashing liquid grime sound. Though hardly a surprising result that these two would hook up, both Filter and UTTU are known for their cross-pollination of sounds 'n' styles from stoned junglist icebergs to steppin' 'ardkore transitions, and for Tribal Data they hit the peak of a sound they have both been moving in the direction of.
Tribal Data is like an imagining the last twenty years of underground UK club music (garage, grime, dubstep, jungle) thrown into a blender and then shot through a needle into the grooves of the fattest bass resonating dubplate around. Mixing a splash of Wiley Eski beat here, dropping a techstep bassline there, a drizzle of Landstrumm techno on the edge and topping it off with a dash of Zomby UKG reverb and you have one of the most well rounded techno records around.
By pulling influence from so many sounds and styles Filter Dread has crafted a record that is strikingly original yet packed to the brim with tasty segments from the very best sections of his, ours and most likely your record collections.
( Bleep )
Grab it here : https://bleep.com/release/78162-filter-dread-tribal-data
555-5555
Corsica Studios
28.09.16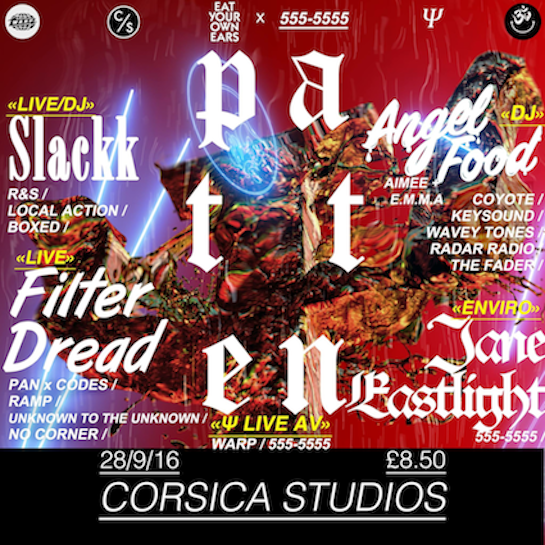 Special news - we can now reveal that following their now-legendary events at Dalston's Powerlunches, 555-5555 will be collaborating with EYOE on the patten Ψ LP launch event at Corsica Studios!
With a flawless line up of UK underground luminaries and Jane Eastlight's signature visuals thru the night to join future-facing Warp duo patten's new immersive AV show UK debut. Not to be missed!
patten «Ψ Live AV» UK debut! (Warp Records / 555-5555)
The future-facing Warp duo celebrate Ψ, their new album melding ultra-modern deconstructed club music with Post Punk Industrial, multiple strains of Pop & hi-tech electronics by transforming Corsica Studios with their brand new immersive live AV show. Expect hyper-programmed lasers, drum machine hardware, LEDs, heavy smoke, live vocals, strobing visuals, oceanic bass, & HD projections framing their famed tripped out stage presence.
Slackk «Live/DJ» (R&S / Local Action / Boxed)
A rare as gold dust raw Live/DJ set from Boxed founder and seminal R&S/Local Action regular Slackk, coming down to spin 100% his own signature prismatic cubist Grime excursions on the CDJ2000s.
Filter Dread «Live» (Pan x Codes / Ramp / Unknown To The Unknown / No Corner)
Fresh off of recent futuro-jungle releases for off-world heavyweights Pan x Codes and Unknown To The Unknown, Brighton-based cryonic rave revisionist Filter Dread goes in with a set of scuffed up hi-tech 3050AD-leaning 90s Hardcore-inspired trax.
Angel Food «DJ» (Coyote / Keysound / Wavey Tones / Radar Radio / The Fader)
The Fader's Aimee Cliff and Keysound mainstay E.M.M.A. join forces as the peerless Angel Food. Fans of their Radar Radio show will know to expect USBs tooled-up with the whole range, going deep across the full spectrum of Club, Grime, Hip-Hop, Pop & RnB.
Jane Eastlight «Enviro» (555-5555)
As well as stage design for their AV show, long time patten collaborator Jane Eastlight provides visuals all night, bringing 555-5555's hallucinogenic tech-noir atmosphere to Corsica for this special one-off Eat Your Own Ears collab.
DJ Chart
DJ MAG UK
25.10.16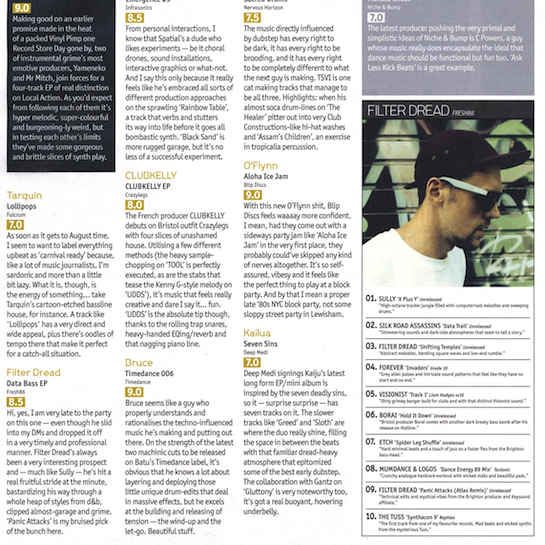 Data Bass EP
Fresh 86
1.6.16
Filter Dread dissolves and recombines the binds of digi-dub and myriad UK 'nuum styles for the re-floated Fresh 86 label, which was originally responsible for OG jungle jewels by Digital & Spirit.
These are almost breakcore-nutty mutations, veering from weightless grime rave styles in Panic Attacks to the sparring drums, whistles and speed garage womp of Flat Bass and over into murderous 'ardcore twists with Data Pulse and the ruffneck tracker splatz ov Looking Good.
-Boomkat
Get the vinyl here:
https://boomkat.com/products/data-bass
http://www.redeyerecords.co.uk/vinyl/74847-fresh86163-filter-dread-data-bass-ep
Get the digital here:
https://filterdread.bandcamp.com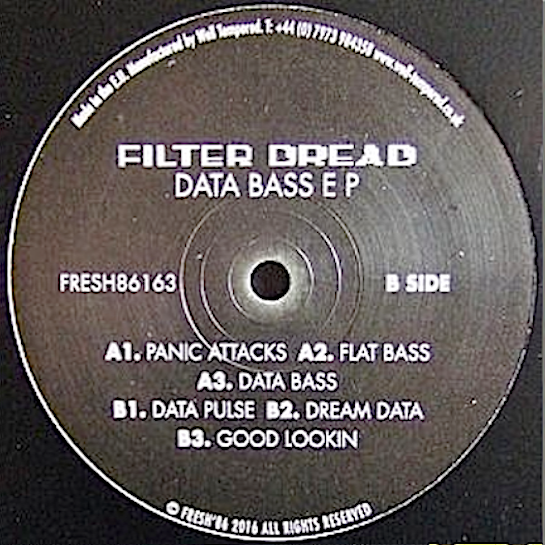 Tribal Realm EP
Unknown To The Unknown
21.8.15
As every smoker, or ex-smoker for that matter, knows, there's nothing worse than losing your filters. It's devastation on par with getting home with a plastic bag stuffed with sweaty chips and a lukewarm battered sausage only to find that you'd forgotten to pick up ketchup from the shop the evening before. This is filter dread and its a real thing.
There's another Filter Dread knocking about and this one's real. The London based producer — who specialises in acid drenched jungly-UK-rave-style deep rollers — has put out tunes on the likes of Ramp Recordings, PAN and Lost Codes. He's recently, very recently, just dropped a brand new free mini-album — the spectacular Tribal Realm — on DJ Haus' Unknown to the Unknown, which you can grab right now, right here.
We caught up with the man known as Filter Dread for the low down on the record. Check out the interview below.
THUMP: You've just dropped a 6 track album on UTTU for free. Which is kind of you. Do you like giving music away for free?
Filter Dread: It's all good. I like giving out free stuff from time to time — I've got a lot of tracks and it's nice to get them out there. I'm always working on new stuff.
What equipment did you make the EP on? It's got quite a unique sound to it.
I really like physical samplers and effects units and use these on most of my tracks. On this EP I used a little Korg sampler for a lot of the sounds. I also have a few other bits of kit as well as a Yamaha effects unit from the late 80s which comes in useful, especially on old school rave tracks, which form the main inspiration for this EP.
You've also released on RAMP & PAN. Those are both pretty cool labels. Is there any imprint you're drying to release on? Who'd be the dream label to hook up with?
If I feel a connection with the music and the overall concept and look of the label then I am fully up for it. A label that focuses on interesting electronic music is always appealing to me.
Can you tell us about each track on the Tribal Realm EP?
"Loop Hole"
Making "Loop Hole" was like playing a confusing video game. I started with the components of the track and got lost in the drum pattern. I almost didn't find my way back out again and was going to scrap the file. Luckily I worked it out and quickly dropped a bass line over the beats before making an escape.
"Data Crunch"
This was inspired by old jungle-techno dons like Bizzy B and Andy C who use to create crazy tracks in the early rave days. I wanted to take it up a notch by layering atmospheres within the drum hits and this resulted in some strange subliminal messages that appear within the breaks. I also wanted to put as much information within the track as possible, whilst maintaining a minimal number of components.
"Front Crew"
This was an experiment in jungle/D&B programming. I also thought it would be fun to play around with some sinister drum rolls. The additional ambient sounds and effects are from old rave tape packs that I had lying around.
"Space Beams"
This track explores the techy basslines that were popular in D&B before the millennium. A lot of my tracks are inspired by old pirate radio mixes, one of which was that of Agent K on Rude FM in 97. The whole set is filled with warping square synths. This track was made at an earlier time to the others and is basically the evil cousin of "Sun Beams", a track that came out on UTTU earlier in the year.
"Tribal Realm"
This was an experiment with a percussion break that I had. I wanted to create an atmospheric dream scape that kept switching in emotion. This track has a lot of processing from a Roland sampler, which is basically the brain of my set-up.
Tribal Realm is out now on UTTU. Grab it here.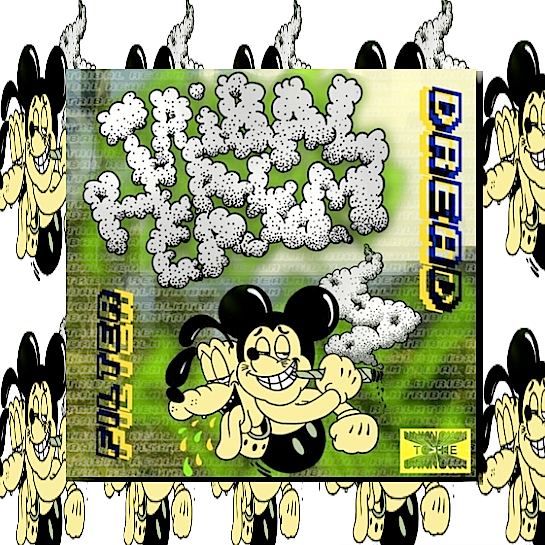 Format
Red for Colour Blind
5.9.15
RwdFwd favourite Filter Dread returns to the cassette after a superb outing on Pan with Acre.
The 'Red For Colour Blind' label coaxes 14 tracks from the elusive producer, further exploring the spaces and textures that made his cassette for NoCorner a couple of years back so engrossing. The idiosyncrasies that defined his earlier works are still present – 'Gravitate' for example makes full use of fragmented breaks and sci-fi synthesis creating a playful and intriguingly unsettling atmosphere, setting the scene for the rest of the tape.
Framed by the shorter and more experimental cuts are some outright bangers the breakbeat choppage of 'Virtual stress' and the standout track 'ZX Super Strobe' (which sounds like a UK Funky track, laced with amens, ragged through a bitcrusher) are ones that we have found ourselves revisiting since the parcel of cassettes touched down.
Moving through the second side – hints of vintage Filter Dread show themselves, the tumbling arrangement of 'ZX Tri 2 Drum' while the almost unhinged snare rushes and reece bass of 'Chat Shit' remind us just why we dig this producer's sound so much.
Format shows how Filter Dread has progressed as an artist, developing what were once fragmented ideas into full tracks while holding onto the shorter pieces, ideally suited to the cassette format – 'Format' is best listened to in it's entirety, half scrapbook and half fully formed, left of centre bangers – dropping the listener headfirst into the mind of the Filter Dread.
Highly unique, highly mad… Highly recommended.
Limited to 70 spraypainted tapes, served in nicely tacky, retro-digital style.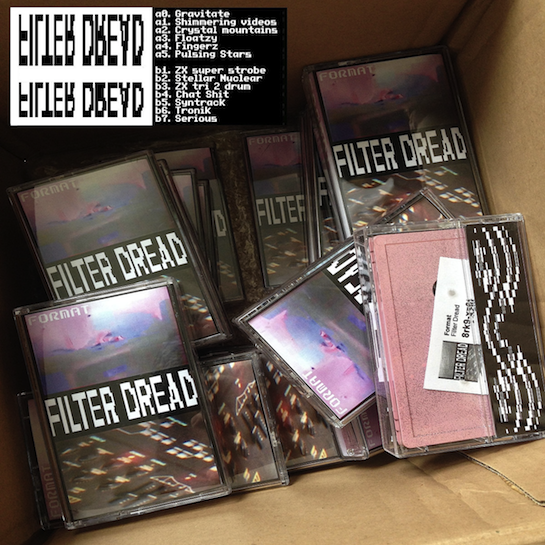 Interference
Codes X Pan
1.7.15
Acre and Filter Dread are excellent choices for the relaunch of Visionist's Lost Codes label, which returns as a PAN imprint dubbed Codes. Both artists have appeared on the label before, and are among the most innovative producers linked to new instrumental grime, drawing on a range of styles with flair. This collaborative EP suppresses their weirder urges, however—with the exception of "Life," whose frantic tom-tom pattern clings tenuously to the grid, buffeted by hoover stabs and bits of robotic chatter.

Mostly, the pair meet on firmer grime-techno ground, though Interference's range is far from narrow. It can be expansive and tuneful, as on "Drumz 34," whose sour melody plays out over 8-bit burbles, or "Blood Artists," whose foggy toplines recall the blue sci-fi moods of Legowelt. Acre and Filter Dread can do grimey pyrotechnics, too, particularly on "Flash Speed," where B-movie melodies ride a cresting tsunami of bass pulses. If anything, the pair's main problem is an excess of ideas: Interference's six tracks tend to be dense, their smog of reverb and layered percussion filling every cranny of the mix. A track like "Trashed" has Acre's fingerprints all over its rolling technoid beat, but would have benefitted from a drier treatment. The work fares better when the producers use this overload to their advantage, as with the noxious psychedelia of "Unknown."(Resident Advisor Review 3.7 / 5 )


Grab it here: https://boomkat.com/vinyl/1318483-acre-filter-dread-interference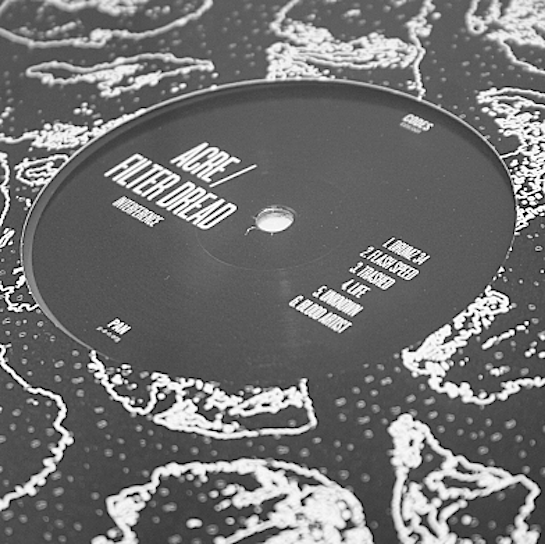 Sun Beams
Unknown To The Unknown
5.9.17
Unknown to the Unknown has announced a series of free, digital-only releases that kicks off with a single from grime and junglist Filter Dread. As Juno Plus reports, UTTU started off as a YouTube channel in 2011 curated by DJ Haus, and in the years since has spawned both a sub-label (Hot Haus) and a high volume of vinyl releases. Upcoming material in the new series will be available to download on the label's website and via Sendspace in an effort to take things "back to the UTTU roots."
Filter Dread's "Sunbeams" has already been made available and can be streamed below and downloaded here; future releases will crop up on the label's YouTube channel throughout 2015.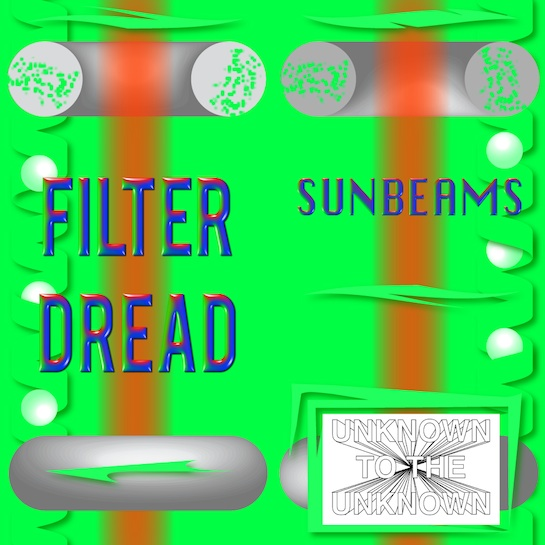 MIDI Space
Ramp Recordings
1.4.14
Filter Dread's finest achievement to date is Space Loops, a cassette mixtape for Bristol's No Corner label. It seemed to suggest that, as with another of last year's breakthrough acts, Galcher Lustwerk, the mixtape format was the best possible home for Leo Johnson-Davies' music. Partly this was a matter of pacing; Filter Dread tracks acquire a new intensity when assembled into a rapid-fire collage. But it was also one of depth. Inspired by the "quick and unapologetic" approach of early rave production, Johnson-Davies likes to hash out the barebones of an idea rather than getting bogged down in development and refinement. In a mixtape, where the joins between tracks are blurred, his rough-edged sketches can become components in a larger narrative.

It should come as no surprise, then, that Space Loops' followup EP retains something of that feeling. For one thing, there's a "Jungle Interlude," a brief breakdown-like number that is begging to be slotted into a larger whole. More broadly, where much Boxed-affiliated instrumental grime strives for new heights of structural complexity, Filter Dread remains happy to keep things simple. Fans of UK rave history will appreciate its nods to several different eras, most audibly grime (particularly in "Stolen Dub"'s jagged percussion) and early '90s hardcore as it morphed into jungle (see the loping, syncopated groove of "Space Compartment").

Crucially, though, Johnson-Davies' music feels referential but never reverential. The title of "Clowns From Outer Space" hints at its balancing of the alien and the downright silly. "MIDI Fighter" captures it best, its oafish bassline offset with otherworldly rave chords for what is the record's rowdy apogee. And of course, you can always trust Filter Dread to throw in an outlier: he closes with "Trippy Patterns," a queasy techno workout that likely gets its name from the vivid delay effects strafing its surface. (Resident Advisor Review 4/5)

Grab it here: http://boomkat.com/vinyl/1015214-filter-dread-midi-space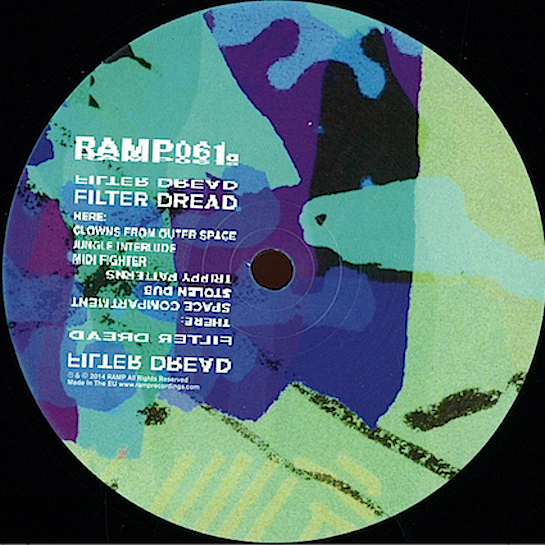 Space Loops
No Corner
1.4.17
The London-based Filter Dread is one of the more prolific of grime's new generation. In addition to an EP for Visionist's Lost Codes label, a single for Epoch's Egyptian Avenue and a mini-album for Threnody's UK Trends, since last year he's put out a string of releases through his own Bandcamp. At 40 minutes in length, Space Loops is his most substantial release to date—and his most original. It appears through No Corner, the cassette label responsible for Kahn & Neek's archival grime project, Gorgon Grime. Space Loops has a similarly archeological approach, expanding on the template laid out in Filter Dread's earliest releases, Edge Alt and Tribe 2.

This is UK soundsystem music dismembered, its remains fed through battered equipment and reanimated as zombified grime. The concept is appealing—a raw counterpoint to Lee Gamble's Diversions 1994-1996, perhaps—but Filter Dread isn't weighed down by it. Instead he freewheels through styles, taking in sluggish but euphoric hardcore approximations, halftime steppers reminiscent of early DMZ, "Mentasm"-riddled grime bangers and even a stumbling sort of techno.

There are shades of fellow new-schoolers Wen (in the use of leaden half-time beats and the dread atmospheres of vintage dubstep) and Etch (in the generous helping of hardcore signifiers). But Space Loops pushes further into abstraction, often veering away from the dance floor towards knotty sample collage. In keeping with the spirit of the cassette format, there are jarring crossfades and brief, surreal segues. Some tracks roll balefully along for a good few minutes, others last only a few seconds. The cumulative effect is enormously appealing. ( Resident Advisor Review 4/5)

Grab it here : http://boomkat.com/vinyl/1032953-killing-sound-el-kid-vessel-lily-filter-dread-from-the-reels-a-no-corner-collection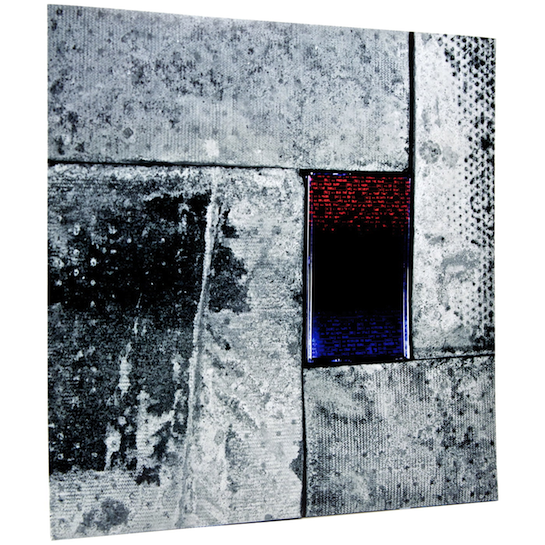 Dark0 - Phobos ( Filter Dread remix )
Codes
12.5.14
Grab it here:http://boomkat.com/downloads/977037-dark0-sin-ep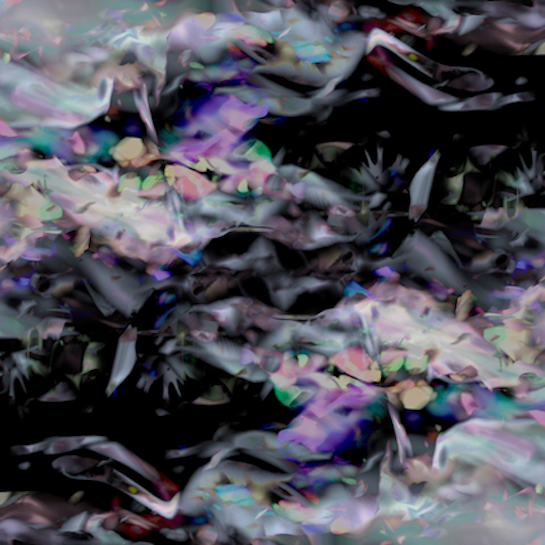 Space Loops
No Corner
11.7.13
Dense, paranoid hazes of late nights and patch leads, Akai samplers left running through grubby delay units…breaks stretched to their serrated limit, exposing the pitted drum hits that the UK underground is built on, from Jungle to Grime and beyond.
Grab it here: http://rwdfwd.com/products/filter-dread-space-loops/