Filter Dread - TS000000003
Tech Startup
Forthcoming 05.7.19
Cambridge-based beat-scientist Filter Dread presents the third release on the Tech Startup catalog, TS000003. Inspired by laboratories across the street from his studio, the four tracks take motifs from the genres of jungle, hardcore, and grime, and teleport them to alien dimensions.

The record kicks off with Rainforest, a track which mutates grime hammer kicks and classic jungle drum-rolls. The following track, Blizzard, flows like metallic ooze with its cold, cybernetic percussion and liquified pads. Tripping Up dishes a devastating jungle-tekno sequence with crushing snares and a sinister bassline. RX-4 Real brings the release to a close, bubbling and percolating with its reverb-soaked stabs and glitched out beats.
- Rubadub
鮮烈なジャングル・チューン!A Psychic YesによるニューレーベルTech Startupから、Rampレーベルからも作品をリリースするバーミンガムの注目アーティストFilter Dreadがニュー・シングルをリリース!ジャングルやグライム、ハードコア、IDMなどの要素を溶け込ませたオリジナリティのある音世界が繰り広げられ る強烈な内容!ソリッドかつクールなサウンド構成が素晴らしいシングル!!!
- Technique
Mental Jungle / Grime / Techno crossover business... KILLER!!!
- Rush Hour
Pre Order:
https://www.deejay.de/Filter_Dread_TS000003_TS000003_Vinyl__934062
https://www.rubadub.co.uk/records/ts000003
https://boomkat.com/products/ts000003
https://www.redeyerecords.co.uk/vinyl/111284-ts000003-filter-dread
https://www.juno.co.uk/products/filter-dread-ts-000003/735802-01/
https://www.rushhour.nl/record/vinyl/ts-000003
https://www.technique.co.jp/item/183537,TS000003.html


Disintergrating Kingdom
Club Umbo ( Zurich )
27.04.19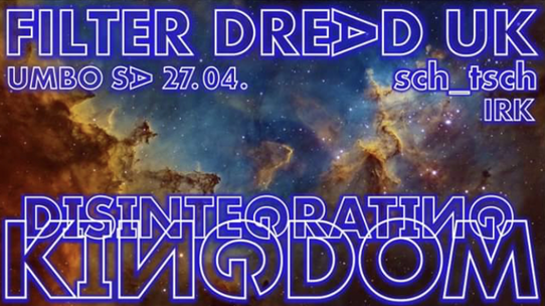 Filter Dread - Ambient Spiral
Corrupt Data
14.9.18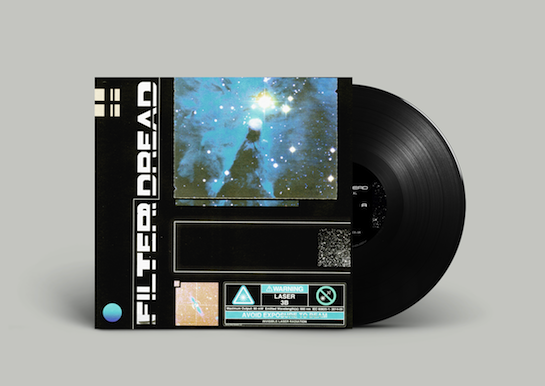 Filter Dread making righteous moves for Corrupt Data, with 8 extra-terrestrial, hardcore-tinged cuts from his dubplate flash drive.
It's great to see Filter Dread sticking to his unique guns with his strange fruit, picked from the tree of the undefeatable hardcoore continuum…
This record might be our favourite thing from him in recent times –
a very solid progression from his Space Loops piece on NoCorner some years back.
16bit Kicks and Snares sounding like they've come straight off the akai, mega drive soundscapes that swarm around the grimey hack ups, bloodclart jungle-tekno ruff-ups, bitcrushed basslines and icey FM effects.
It's that unmissable knack for a quickfire rhythm that leaves you wanting more and more…
Ambient Spiral is a pacey, spacey record that will transport you away from the grey normality of the day-to-day with flash & lightning in towe…
Big up the Filter Dread. Original freakzone raver on a mission!
TRACKLIST:
1 Filter Dread – Ambient Spiral
2 Filter Dread – Faces In The Sky
3 Filter Dread – Gravity Step
4 Filter Dread – Nebula
5 Filter Dread – New Energy
6 Filter Dread – Nrg2
7 Filter Dread – SP 85
8 Filter Dread – Space Comping
(Words by RWD FWD)
Filter Dread - Still Buzzing
Corrupt Data
10.5.18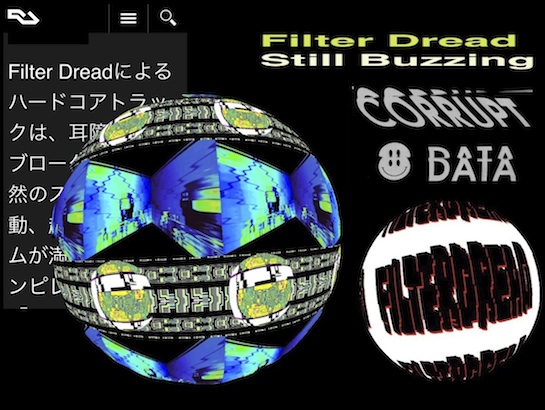 Filter Dread - Beyond Saturn
TV Showw
03.03.18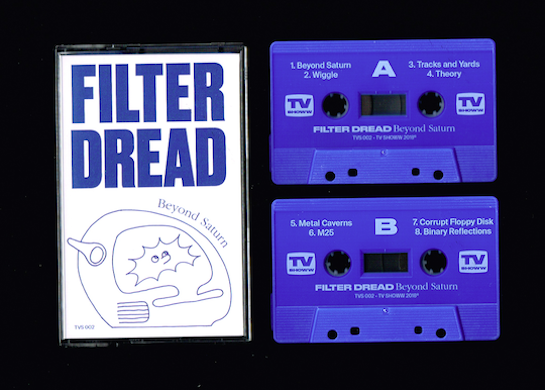 Snake Dance 3
Cambridge UK
27.01.18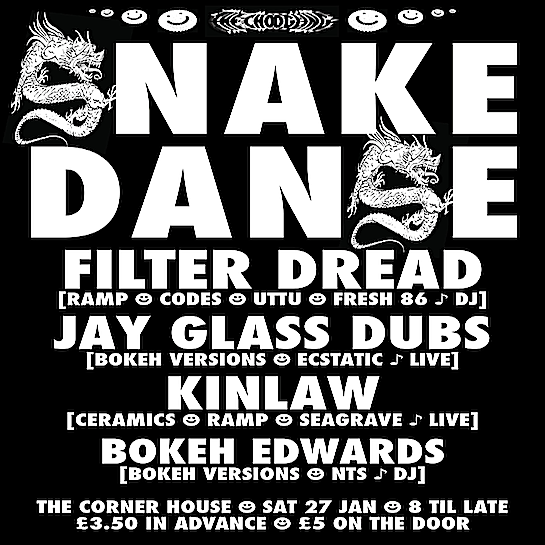 Quarto Mondo 4 w/DJ + Live visual show
Treviso Italy
20.01.18

Visionist presents Value
Ormside Projects
07.12.17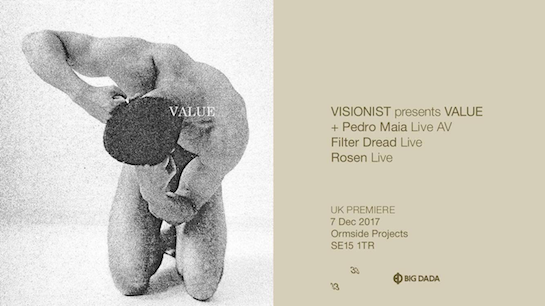 Interrgeno Festival
Secret Location. Rome. Italy
20.10.17

Cry Now Cry Later
Mono
13.5.17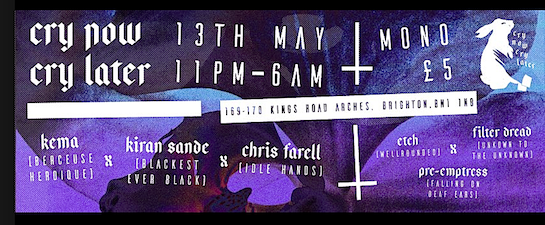 patten
ICA
29.4.17

Filter Dread - Tribal Data
Unknown To The Unknown
1.12.16

555-5555
Corsica Studios
28.09.16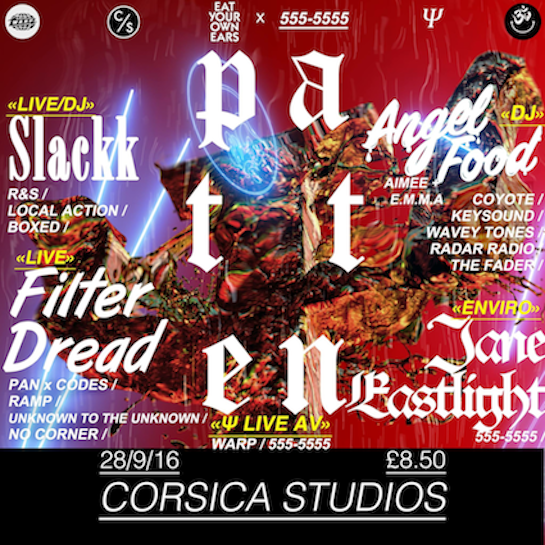 DJ Chart
DJ MAG UK
25.10.16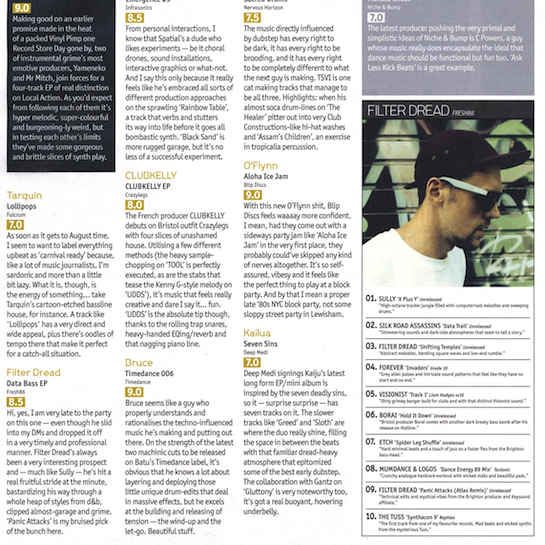 Filter Dread - Data Bass EP
Fresh 86
1.6.16
Filter Dread - Tribal Realm EP
Unknown To The Unknown
21.8.15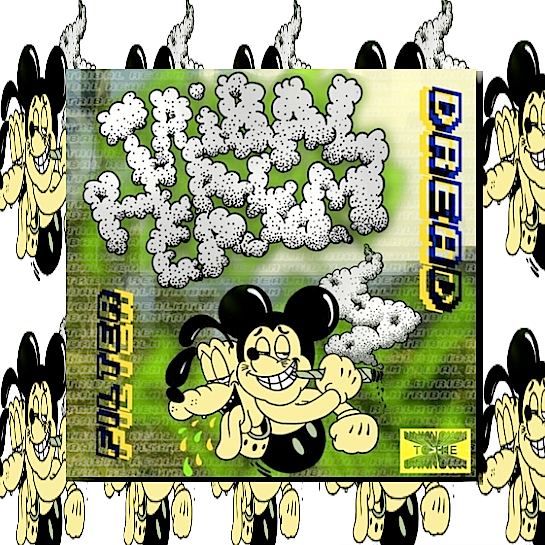 Filter Dread - Format
Red for Colour Blind
5.9.15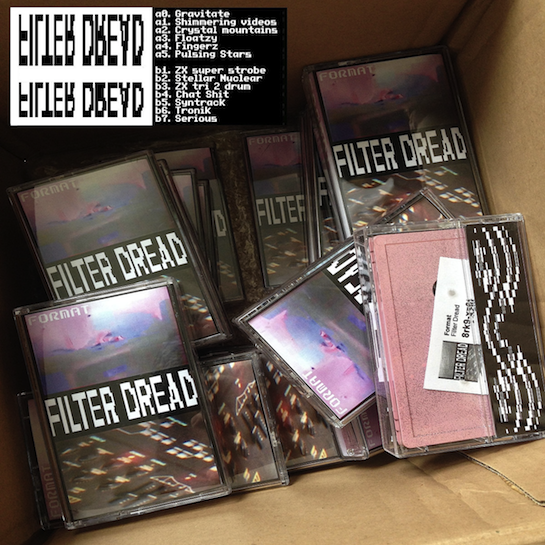 Filter Dread / Acre - Interference
Codes X Pan
1.7.15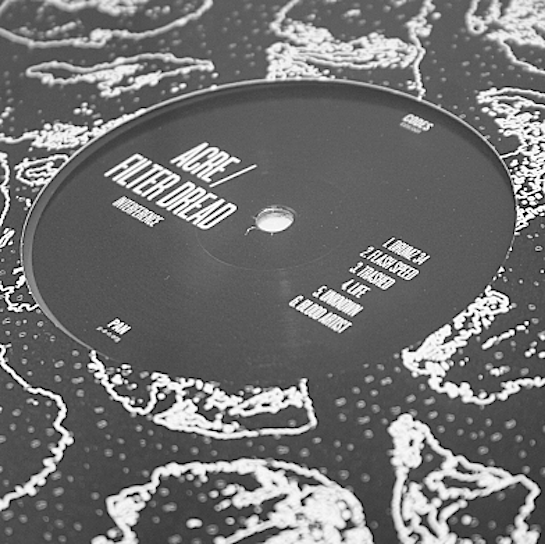 Filter Dread - Sun Beams
Unknown To The Unknown
5.9.15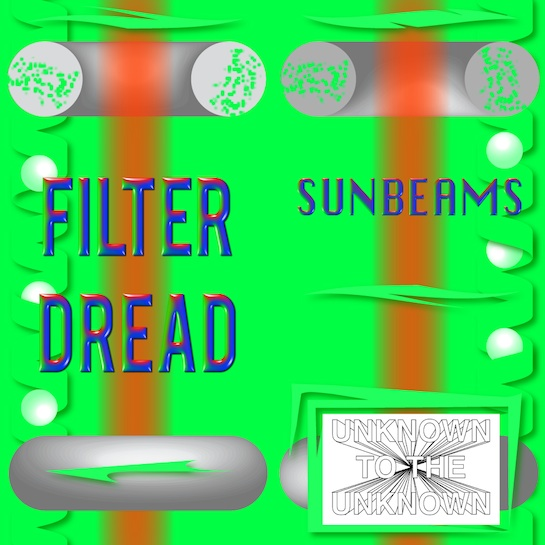 Filter Dread - MIDI Space
Ramp Recordings
1.5.14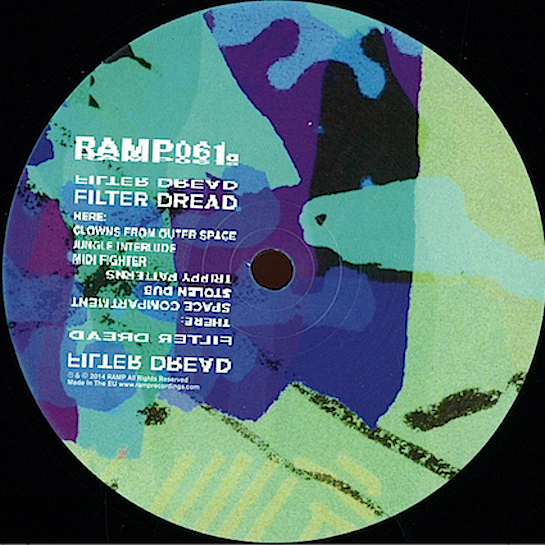 Filter Dread - Space Loops ( Vinyl Edition )
No Corner
1.4.14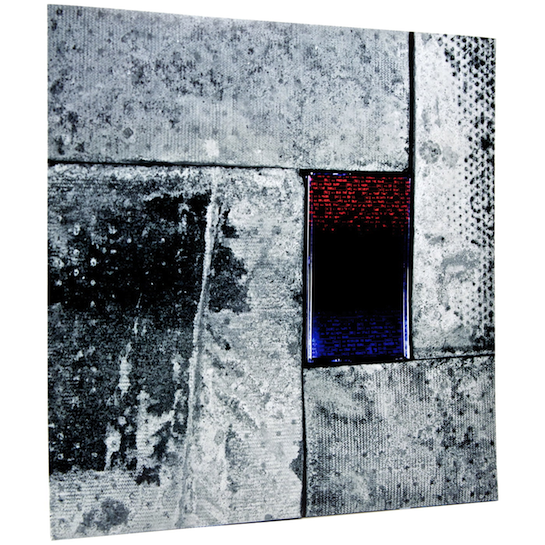 Dark0 - Phobos ( Filter Dread remix )
Lost Codes
12.5.14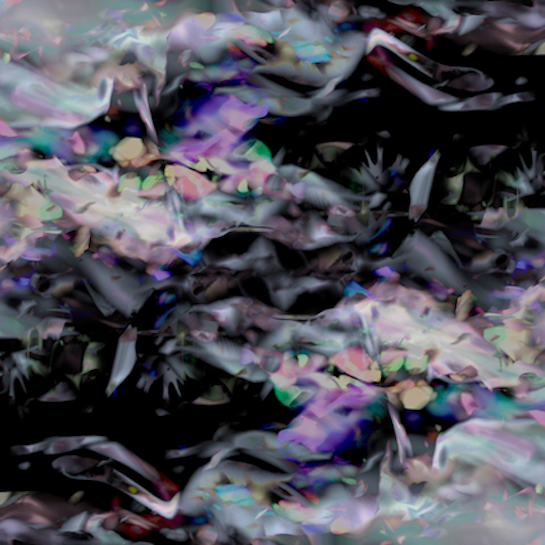 Filter Dread - Space Loops
No Corner
11.7.13
Dense, paranoid hazes of late nights and patch leads, Akai samplers left running through grubby delay units…breaks stretched to their serrated limit, exposing the pitted drum hits that the UK underground is built on, from Jungle to Grime and beyond.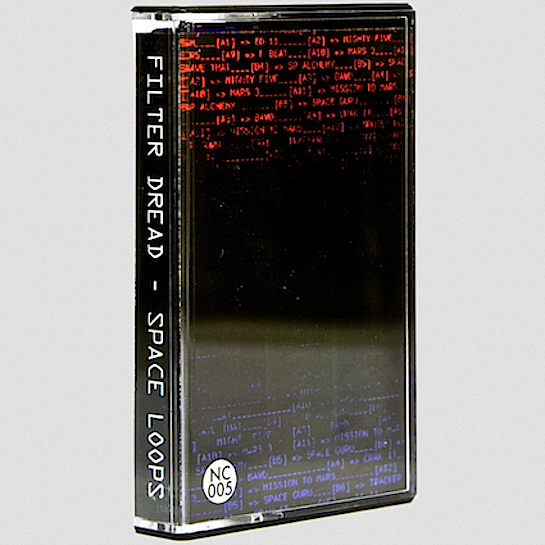 Filter Dread - Hyper Lost
Lost Codes
11.7.12